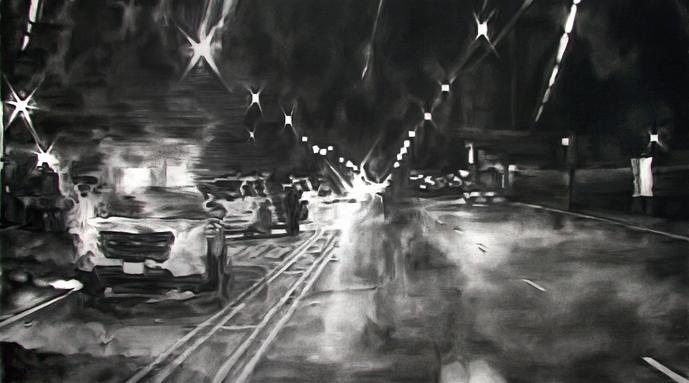 January 21, 2021 - May 30, 2021
Shaun Leonardo: The Breath of Empty Space presents drawings by the Brooklyn-based artist that critique how mediated images of systemic violence against Black and Brown young men in contemporary American history have shaped our fear, empathy, and perception. Created between 2014 and 2019, the works trace high profile stories of lives ended or forever altered by systems of law enforcement from the 1970s to today.
Shaun Leonardo: The Breath of Empty Space, El aliento del espacio vacío, presenta dibujos, del artista basado en Brooklyn, que critica cómo las imágenes mediatizadas de la violencia sistémica en contra de jóvenes negros y otras personas de color en la historia contemporánea de los Estados Unidos han moldeado nuestro miedo, empatía y percepción. Creadas entre el año 2014 y 2019, las obras trazan las historias de alto perfil de las vidas perdidas o alteradas para siempre por los sistemas policíacos desde la década de 1970 hasta hoy en día.