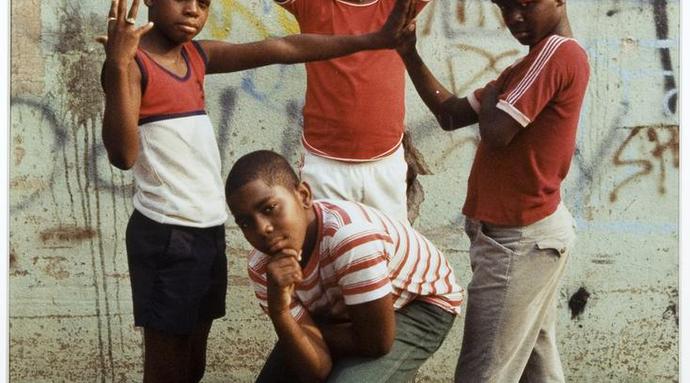 Home is a familiar place where you can find comfort in your surroundings. During the quarantine home has also become a space to learn, grow, build and rest. Each of the artworks we selected depicts our cultures and community as we see them. By showing the perspectives of the less represented lives of the people of New York we are centering the positive aspects of our city: our home.
This exhibit was curated by the Bronx Museum's Teen Council in the winter of 2020-21 and features works from the Museum's permanent collection.
El hogar es un lugar que se nos hace familiar donde una persona se encuentra cómoda con lo que le rodea. Durante la cuarentena el hogar se ha vuelto un espacio donde aprender y crecer, crear y descansar. Cada una de las obras que seleccionamos representan nuestras cultura y comunidades como las vemos. Al mostrar las perspectivas de las vidas con menos representación en la ciudad de Nueva York nos dedicamos a prestarle atención a los aspectos positivos de nuestra ciudad: nuestro hogar.
La curaduría de esta muestra estuvo a cargo del Concejo de jóvenes del Bronx durante el invierno del 2020-21 y presenta obras de la colección permanente del museo.